We found our new home.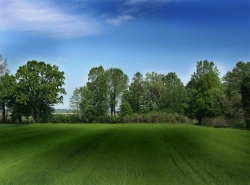 Our staff and students are so grateful to the pastors of Unveiling Life International Church in Woodbridge for their support of Charis Toronto. Their generosity has allowed us to hold classes in their facility since September 2013. We have had over 60 students attend Charis Toronto over the last two years, and now it is time for growth.
We are excited to announce that we have finally found our new location for both our Toronto campus and our Andrew Wommack Ministries Canada office. We are still finalizing the details and cannot yet reveal the exact address, however we can inform you that the nearest major intersection is Sheppard Avenue West and Allen Road in Toronto. Some renovations will be taking place in the coming months. We will keep you posted about this new location as it develops.
Please prayerfully consider joining us at our new campus this September or helping us with the expansion of Charis in Canada by becoming a Grace Partner. The best is yet to come!
---