A Time of Reflection: A Look Back at Charis Toronto 2014-2015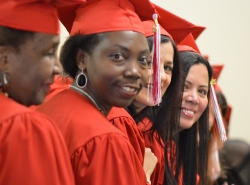 At Charis Bible College Toronto, the close of the 2014-2015 school year was a time of reflection. As we packed away graduation caps and gowns, our minds reminisced about what a great year it had been.
We hope you'll enjoy a brief look back with us.
Special Events & Guest Speakers
Alongside our study, we have a lot of food, fun, and fellowship at Charis as we build relationships with each other. Relationships are an integral part of the life of a Charis student during their time on campus and can serve an important purpose in the years to come. Throughout the year, lasting memories have been made at our special events and the visits from guest speakers at our Toronto school.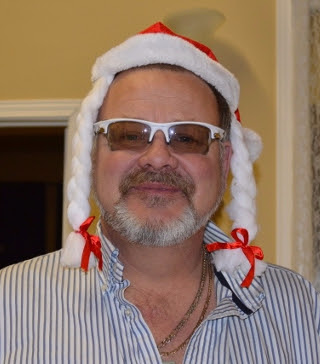 In October, we were visited by Gary Luecke (Director of Charis Colorado) and Mark Rowe (Director of Andrew Wommack Ministries International Operations). We look forward to future visits from Gary, Mark, and other Colorado faculty and staff.
Before the Christmas break, we always round off the calendar year with a big Christmas party. The staff and students provide the food and the entertainment!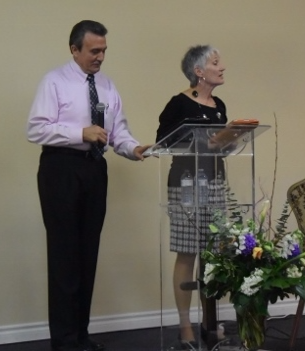 In February, we were blessed to be joined by Mickey and Suzan Cartagena, Charis Colorado graduates from the class of 2006. They taught for a week in the school, as well as worked with our Ecuador missions team. Their teaching focused on who the believer is in Christ and what that means. The students were greatly impacted by the teaching.
During Mickey and Suzan's visit, we hosted the first Charis Toronto Valentine's Day Marriage Conference. One young lady and her husband came with heavy hearts, as they had been trying for a long time to have a baby with no success. Not knowing their situation at all, one of the guest speakers called them forward and prophesied that she would become pregnant. Less than a week later, a test confirmed a positive result!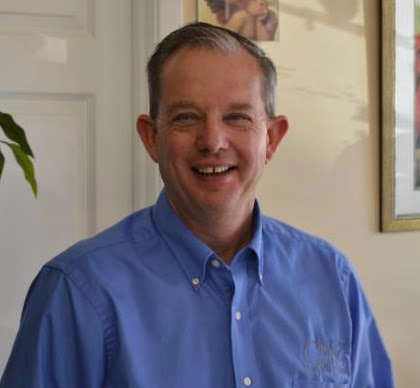 Our final guest speaker of the year was Lawson Perdue, instructor from Charis Colorado and Senior Pastor of Charis Christian Center in Colorado Springs. He and his wife, Barbara, ministered at the Toronto school in May. They taught on identity in Christ and built on foundations that were laid earlier in the school year. Lawson and Barbara prayed for many students and visitors, and many were blessed by their visit.
---
Missions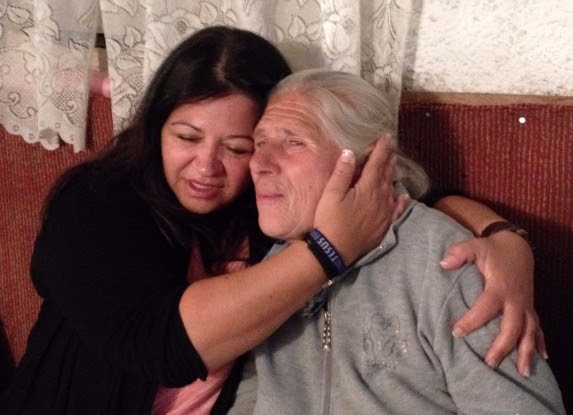 We encountered another "first" this year at Charis Toronto: missions trips!
Five second-year students went to Ecuador in March, and four went to Bulgaria in April. Both teams were a great blessing and, in turn, were greatly blessed. People were healed, set free, born again, and filled with the Holy Spirit. Our students came back radically changed too.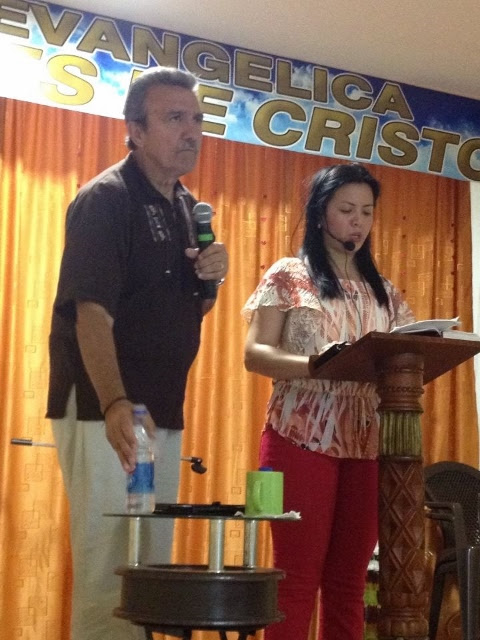 "I must say that my missions trip was the highlight of this year for me." (Liz, Bulgaria trip)

"I am forever grateful for this wonderful opportunity of flowing in the great love of Christ!" (Mirella, Bulgaria trip)

"The missions trip in Ecuador changed my life! Yes, we go to minister to the people, but what it did for me -- it took away the fear of man!" (Teresa, Ecuador trip)

"The recent missions trip to Ecuador was an important learning experience, the benefits of which are immeasurable!" (Joyce, Ecuador trip)
---
Graduation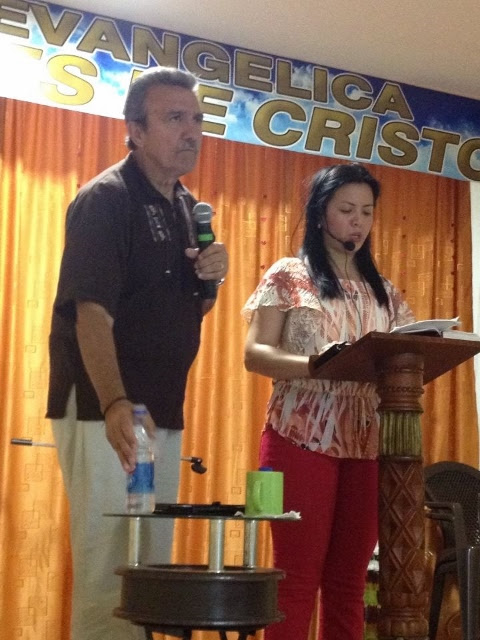 On Saturday, May 9, we celebrated our graduation ceremony. We promoted 29 first-year students: 7 Night School, 19 Day School, and 3 from the Correspondence Program. Nine second-year students graduated, and we also had the pleasure of presenting diplomas to two pastors who completed the Continuing Education for Ministers Program. This was Charis Toronto's first-ever graduating class and it was a very special day for all our students, their families, and the staff and board members of AWM/Charis Canada.
We are so honoured to be a part of all that God has done in the lives of our wonderful students. Many of them attended the Gospel Truth Rally in Toronto on June 20th and it was such a blessing to see them serving others and ministering to those that were in need of prayer. We had many testimonies of physical healings and emotional restoration!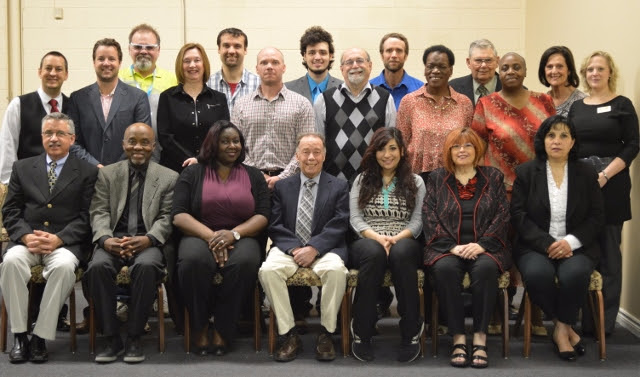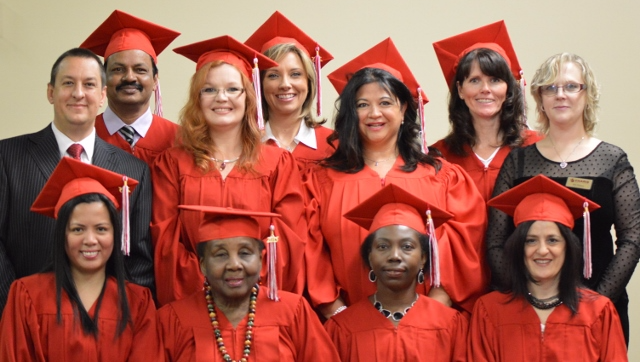 ---
Looking Forward
As we look ahead to the 2015-2016 school year that begins this September, we are excited about watching God's heart unfold in Canada.
Enrollment is now open for September! On-campus programs include the First-Year Bible Training Program and the Second-Year Practical Ministry Training Program. This September, we will also begin offering the Third-Year Leadership Training Program for those who have already graduated from any of the Charis campuses.
We are pleased to announce that we have found the new location for our Toronto campus and AWM/Charis Canada offices! We have just taken possession of a building located on Steeprock Drive in Toronto. Now that we have a more permanent location, we expect to be able to do more to communicate this life-changing message of grace and love. The building is not yet open to the public as we have renovations to do, but we are very excited about this new stage in the growth of Andrew's ministry here in Canada. If you'd like to support the growth of AWM/Charis in Canada, you can donate or become a Grace Partner at our website: www.awmc.ca/donate, or by calling our Canadian Helpline: 647-348-2220.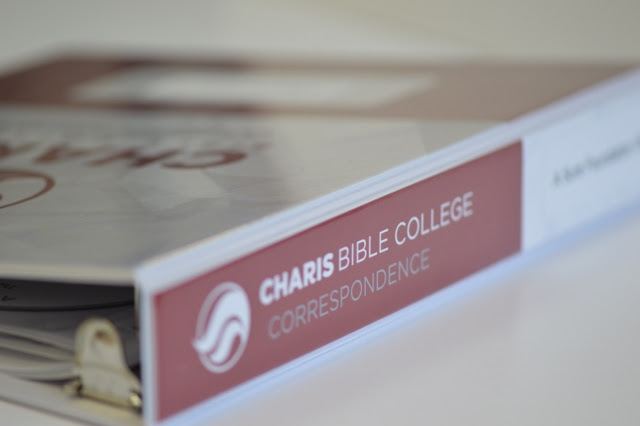 If you can't attend Charis on campus, we'd like to remind you that the Correspondence Program is now available from within Canada. This is a great way to fill your heart with the Word and experience this life-changing teaching in your own home.
We thank you for sharing this year with us and pray that you will have clear direction in your own journey.
Every blessing,
Charis Bible College Canada
---